Use Retail POS and POP Displays to Increase Sales
Retail shoppers are spoilt for choice in heavily saturated supermarkets. It can be extremely challenging trying to get your products noticed, hence why it is imperative to amplify your products beyond the shelf with bold and bright displays.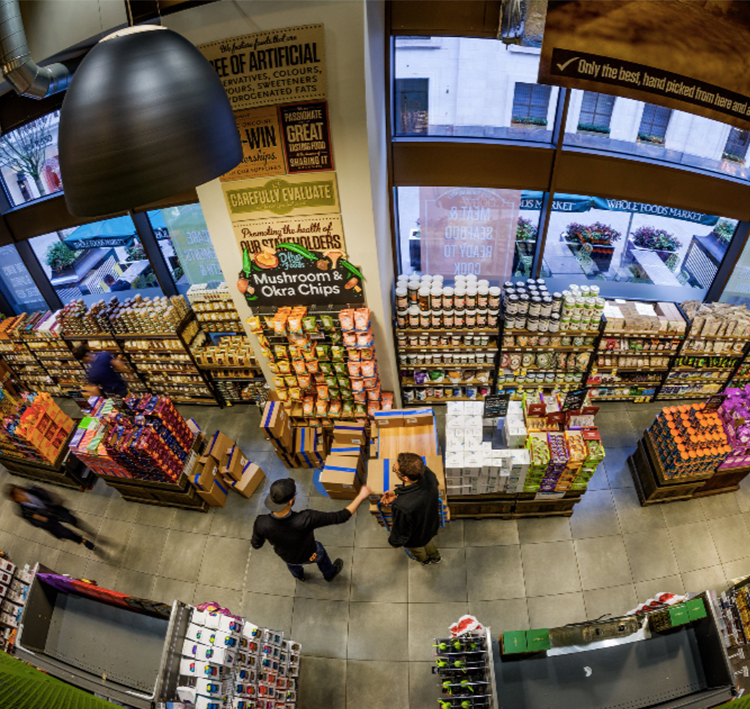 WHAT IS POS AND POP YOU MIGHT ASK?
A Point of Sale display (POS) and a Point of Purchase display (POP) are both in-store displays which are typically intended to promote a particular product, offer, or brand. The only difference is the location. A Point of Sale display (POS) is one that's found right at the till or sales desk. A Point of Purchase display (POP) is one that's found at the place where customers decide to make a purchase which is out in the general shopping area.
Now let's look at effective ways to use them.
USE THE SPACE YOUR PRODUCTS DON'T HAVE
The labels on supermarket shelves and the packaging on your products sometimes don't contain enough room. They can sometimes be full of small print and there usually isn't much room to promote as well. This is where (POP) comes in. You can use a printed POP display, you've got the space (and the attention) to really start selling to your customer.
You can use this extra space to:
List the benefits for the customer

Boast about the product's awards or certifications

Draw attention to a promotion or offer

Or display a bright and bold photo showing how the product is used.
CAPITALISE ON IMPULSE BUYS
If you've ever been in a queue at any major supermarket, you'll know that impulse buying is a real thing. Why else would a retail giant like Coles or Woolworths pack in so many small products along every spare inch of their queuing areas?
Around 68% of impulse buys happen in person, in a store. That means that retail shoppers are in the perfect position to be influenced by your POP and POS displays. So if your store sells a range of small products with relatively low individual prices, just putting them in front of your customers with an attractive display could be enough to cause a significant boost in sales!
GIVE YOUR DISPLAYS SOME PERSONALITY
At Star Stuff Group we enjoy making sales displays with great design and visuals that pop. We see a lot of creative visuals, but in saying so, it's really important to remember the marketing message. The right choice of words can have as much influence as any bright and bold design. So when you're planning your POP and POS displays, try and inject your brand's personality by:
Using a fun and playful tone of voice

Giving your products their own first-person voice

Or using evocative language
THINK IN THREE DIMENSIONS
When customers walk through a conventional store, there are only really two ways they can look: to the back of the shop, or to the shelves at their side.
So if you want to attract attention, you need POP and POS displays that can break that linear viewpoint.
That could mean trying things like:
Free-standing display units that can be strategically placed in your customers' paths.

Shelf-talkers that stick out at a right angle to the shelf – so they're always facing an approaching customer.

Giant printed floor stickers – so you can point your customers in the right direction, or get promotional offers to your customers.
It's obvious that these proven sales displays are effective in increasing sales. We've been printing retail promotions for all sorts of businesses for years – so we know exactly what it takes to create a display that is bound to draw in your target audience.
If you're ready to take your marketing initiatives to the next level and start shifting your slow-moving products contact our sales team to discuss your needs. Email us on sales@ssgp.com.au