Site Safety Signage
We want to assure you that our production in all our divisions (Packaging, Printing & Resin) has not been adversely affected by the COVID-19 outbreak.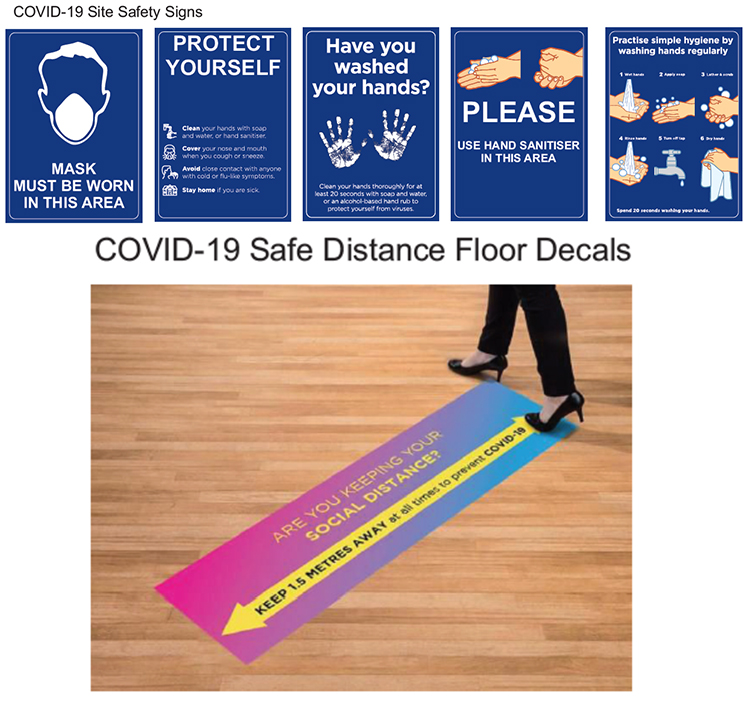 To all our regular and new customers
In these changing times there is one thing for certain, communication with your customers and staff is vitally important, especially when it comes to your hygiene expectations and guidelines.
We have a range of safety signs that can suit your needs and we can also custom make ones specific for your business.
Ranging from hygiene reminders at store entrances, to floor graphics ensuring social distancing is adhered to. We can help you communicate your message.  Call us today to discuss your needs: (07) 3488 8100.
We wish you and your staff the best health and we look forward to hearing from you.
Kind Regards
Stewart & Sarah Webb