Shelf Wobblers are Marketing Magic
Consumers make over half of their purchasing decisions in­ store and sometimes they need a little encouragement to focus on a specific product.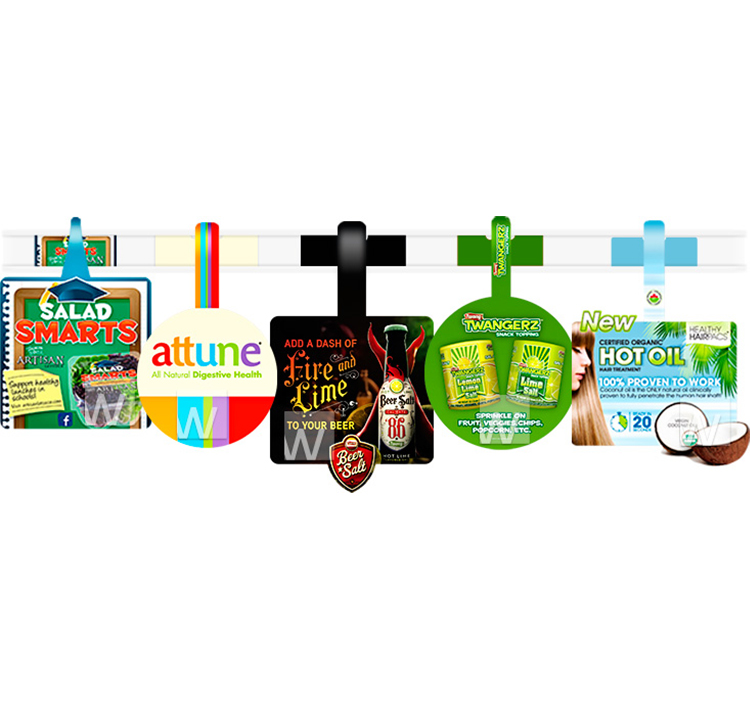 Although packaging design is one way to get a product to stand out on the shelves, today's retail environment is crowded. Supermarkets have hundreds of similar products and even with great design its sometimes much harder to stand out. This is where shelf wobblers come in. Shelf wobblers are excellent point­ of­ purchase (POP) marketing tools and are effective in boosting sales. (source: xeikon)
On the shelf, literally waving at you, a wobbler gives a product an edge over its competitors on the same shelf. Wobblers give the consumer a miniature sales pitch on the spot. In order to maintain their attention grabbing effect, wobblers are best reserved only for: Special offers, advertising competitions and clearance items. Shelf wobblers are proven to be the most effective in crowded product categories like packaged food, beauty products, electronics, sweets and cold beverages.
Using Shelf Wobblers instead of other POS products (such as larger and more costly retail displays) has many advantages.
Wobblers (or Shelf Talkers or Product Talkers) are:
Easy to design, with a virtually limitless range of shapes available
Low cost to print and cost­ effective to distribute
Small (they do not demand lots of floor space and are able to fit into tight spaces)
Convenient, quick and simple to install (manufactured with double sided tape or cut to slot perfectly onto a shelf railing where prices are usually displayed)
So easy to use, they appeal to shop owners
A fantastic option when combined with other in­ store promotional material like posters
Super durable when printed on PVC or similar substrates
Our sales team is happy to discuss which print solutions will best fit your business. Please feel free to contact us via email sales@ssgp.com.au