Emerging Trends and Considerations in Pet Food Packaging 
The Pet Industry has seen significant changes in recent years as our pets become integral members of the household unit. Growth in premium pet products has increased considerably as pet owners actively tailor the nutritional diets for their pets.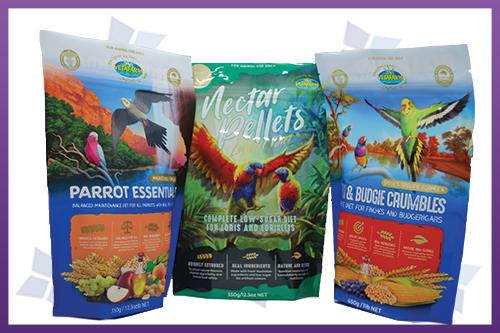 It is apparent as more suppliers continue to join the pet industry – the marketplace is ever increasing in competitiveness to vie for the pet owner's attention and ideally gain long-term loyalty to a product or brand. As such, the role of packaging in terms of functionality, presentation, and information delivery has only further highlighted the role packaging plays in the products – production, delivery, sales and marketing plan.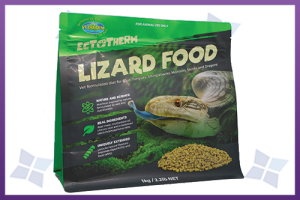 Brands are evolving and so too is the detail and attention to the packaging element of the overall brand strategy. So what are some key packaging trends emerging?
Premium graphics
Realistic pictures of animals and / or incorporation of lifestyle images
Printed Products Images and / or ingredient components displayed on packaging
Nutritional panels becoming a more dominant feature
Use of emotive language to appeal on food quality- Holistic, All Natural, Complete Balance …
Promotion of sustainable packaging values and delivering on that promise with substrate choices
Unique finishes, graphic design with creative flair to provide a differentiating POP to a brand's image – finishes that offer visual and tactile experiences to set them apart on the shelf
Packaging Considerations –
Production and fulfilment
What packaging type provides the most efficient pack and fill process to cater for your pack volume, quantity demands and packaging and presentation goals ?
Is product hand packed ? or machine automated ?
There are several factors to consider – for example – A pocket zipper allows for full top opening bag which converts into handy reseal lock for consumer use and to uphold product integrity during the consumption period – as such, this option might well suit a range of product fulfilment goals and functionality requirements.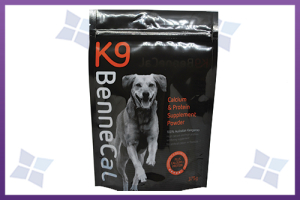 Packaging Substrates
Product freshness – ensuring the right barrier to maintain product integrity against oxygen, water transmission rates and grease resistance variables, ensuring optimum preservation of flavour,  deliver longer shelf-life,  re-sealable zip locks to ensure product remains in optimum condition whilst being consumed.
As many new boutique and raw fresh ingredient – no additive products appear in the market careful attention is required to ensure the product is packed in a laminate substrate or appropriate packaging  that will provide the best product protection to preserve the integrity of the product at its best for the indicated shelf life.
There is growing demand for sustainable packaging substrates that reflect the values of the brand and appeal to target markets that actively seek out these credentials in the packaging chosen.  Fully recyclable products,  compostable and biodegradable structures are gaining more popularity and as an industry renewal products and improving technologies are seeing continued developments in sustainable options.
Pack Type  – Presentation Requirements
How is the product being packed for presentation  ?
*  Hang-sell,  Bulk Stack, On-shelf display, Counter Stand,  Refrigerator,  Freezer,   other  ?
– Flat bags and stand-up pouches with hang sell, easy open tear notch and zip lock reseal options
– Quad seal bags or flat bottom pouches for square base for stable bulk pallet or on-shelf stacking
–  Woven, non-woven sack bags ideal for large packaging weights
– Cartons for ease of stacking and presenting or laminated cartons for ambient storage
–  Tubs, Bags or printed rewind for packaging of frozen goods
How will it look ?   What are my branding objectives  – consider the emerging trends as earlier indicated.
Product size and function in terms of packaging
There is a growing trend for product convenience and tailored nutrition for specific breeds in terms of treats, supplements, nutritional and medicinal products.
Product convenience – single serve packets are gaining popularity
Product Promotion – Sample Packs – provide consumer confidence to secure bulk order after trial
Packs with handles for easy of carrying – as is appropriate
Single dose supplements or medicinal products to control distribution
Windows to see the product or real pictures
Zip-locks, closures and pack type to suit pack weight, from small dose to bulk bags
Consider easy to carry, easy to open, ability to reclose, easy to read print
The role of packaging remains in the forefront of relevance to the overall branding and marketing strategy for products.  At  Star Stuff Group we take a consultive approach and make a point understand your brand and brand objectives and we can advise on packaging types, ideal substrates for your products, and provide optional features and complimentary products such as unit cartons and shippers through to promotional display stands, shelf wobblers / talkers and on-product promotional options plus more.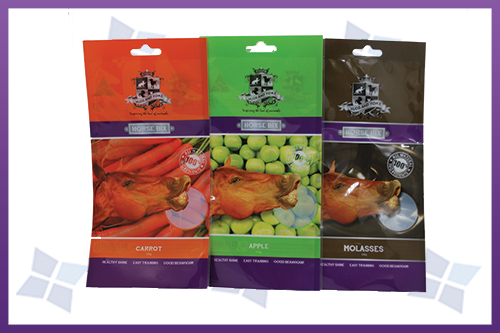 With over 30 years experience in the packaging industry utilising cutting edge technologies with state of the art production processes we produce exceptional quality products to present your brand at it's best.
Consider the vital role that packaging contributes to building your overall product brand identity,  contact Star Stuff Group for all your packaging solutions!
Links –    https://starstuffgroup.com.au/packaging/pet-food-treats-nutritional-medicinal-packaging/
Contact:  1300 885 044
Email:      sales@ssgp.com.au