5 Reasons to use Custom Display Stands in Retail
1. Elevate Your Company's Brand | 2. Its Customizable | 3. You Can Increase Revenue | 4. Customer Convenience | 5. Relative Low Cost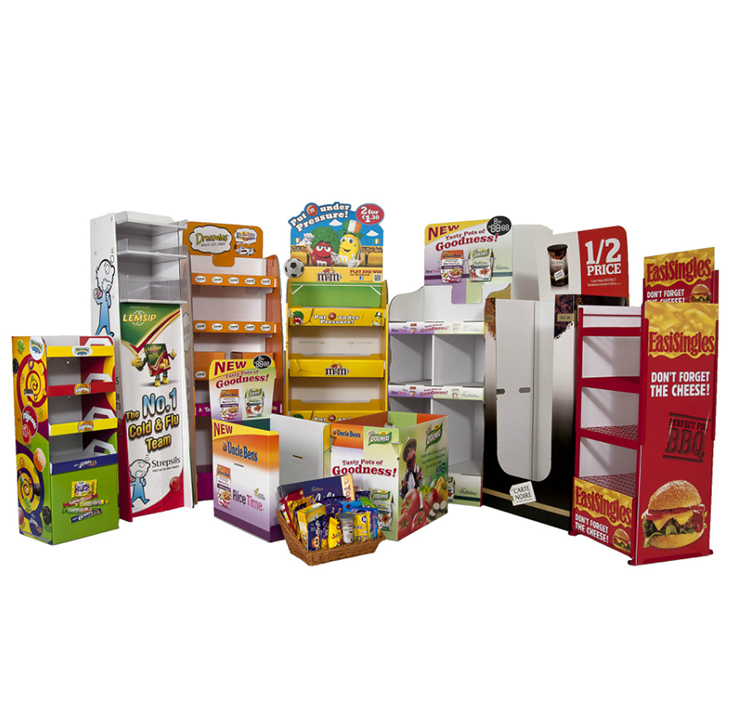 1. Elevate Your Company's Brand
Custom display stands can elevate your brand and bring about more exposure to your products. Display stands are in front of customers constantly, this places you at the forefront of your consumers minds whilst in stores.
2. Its Customizable
Display stands allow you to uniquely and creatively display your brand. Imagine being able to find the perfect hue to celebrate your ideal product placement. The size, shape & configuration can be designed to fit anywhere on the wall, the floor, or counter.
3. You Can Increase Revenue
Increasing revenue is important for any business, and display stands for retail can play into the flow of how people buy. According to Point of Purchase Association International, over 70% of products are still bought in store. Even though online sales are increasing, by utilising display stands, you're placing yourself in a better situation in physical brick and mortar retail stores, where someone can actually walk in, see, and buy your product. That's putting your resources to good use.
4. Customer Convenience
Convenience is becoming crucial in the world of business. Those who make it easy for customers to purchase, will be more successful. By having a customised display stand placing your products in clear sight of your target market. Customers tend to purchase when things are more convenient & and in clear sight.
5. Relative Low Cost
Prime Retail Shelf space is expensive & competitive. Gain the advantage over your competition by using our customised Wall, Floor & Counter Display Stands. Our Star Stuff Graphics sales team is more than happy to help.
Contact us today for your free quote: sales@ssgp.com.au