Koala Macadamia Farms
Since 1988 our client, Koala Macadamia Farms has produced and distributed a wide variety of Australia's finest macadamia nut products.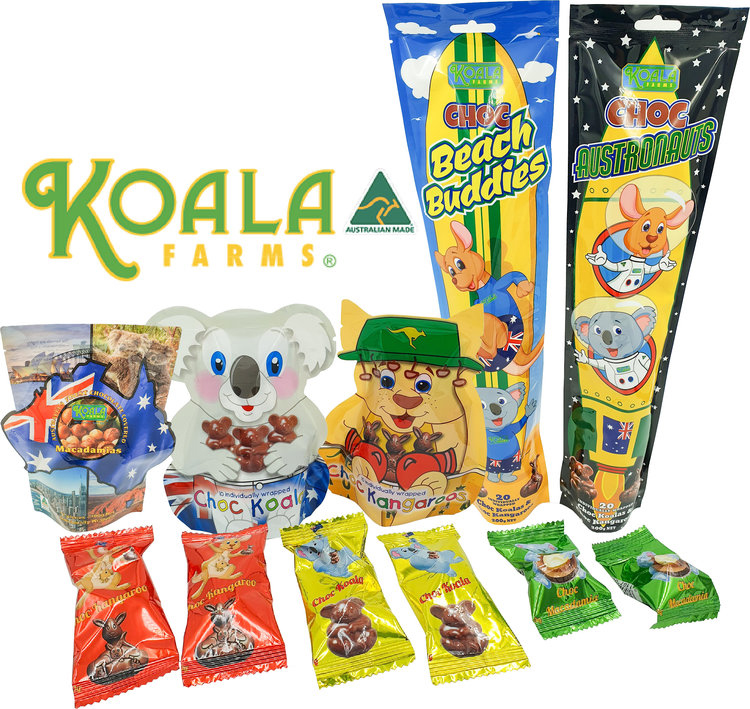 Over the years they have added to their macadamia nut base with a delicious variety of complimentary flavours such as dried mango and other tropical fruits, wasabi and rich, dark chocolate.
Koala Macadamia Farms have been one of our top clients for around 5 years. We are proud to provide them with quality packaging solutions for their wonderful products. Anton, the General Manager recently provided us with feedback that we would love to share with you.
" Working with Star Stuff Group has been a wonderful experience. The staff are very helpful and nothing is ever too much. We have always been able to see samples before full production runs. The process is always stress free and enjoyable. Star Stuff Group has been wonderful to deal with. Stewart is very efficient and always gets back to us on time. I highly recommend Star Stuff Group because the quality and price point is just perfect for our business. We find the service to be great value."
To learn more about Koala Macadamia Farms you can go to their website https://www.koalafarms.com/ or find them on instagram @koala_farms_macadamia